dear reader,
tonight i sit here before you a changed girl. i can no longer claim to be the innocent that i always have. because tonight i have commited murder...

it all started as i was confiding about my daily troubles to my dear best friend, dhondhooni. a sudden movement caught my eye and i had started in suprise.

it was a HUGE COCKROACH!

i immediately ran to the shelf and grabbed a bottle of "Raid" which proclaimed to kill effectively with a naturally fresh scent of limonene. whatever that might be. thus armed, i hurried to what would later be the scene of crime and opened fire. and started screaming too naturally.

and you know what? the effing thing wouldn't die!!! i kept on spraying and sprayin yelling DIE! DIE ! DIE! and it kept on twitching, lying on its back. i remembered,at that moment, about my islam lessons and how you should kill animals painlessly and such. Dhondhoni urged me to grab a slipper and kill it in one go , and so i grabbed the nearest slipper i could find and SLAMMED it over the creepy creature.

i didnt even dare remove it to check whether it really did die.

and just as i was breathing out a huge sigh of relief, another movement to my left caught my eye. EEEEEK! ANOTHER EFFING COCKROACH!!

it was all to much! i ran out of the room screaming for help. after much pleading my grandma came to the rescue, only to find that it had dissapeared. and so , with all our senses on full alert, my best friend and i settled down once again.

were we to remain there in peace?

nooooooooooooo.......

to cut a long and torturous story short, we discovered a total of THREE cockroaches in my room. my mom [the super hero of this story] killed two cockroaches whilst i had killed one cockroach [ the super villians of the story,the cockroaches i mean not me.]

and now i sit here, armed with the bottle of-cooorrr! no wonder it didnt kill the cockroach! it says on the bottle that its a fly and mosquito killer!
egad!
well anyway. im not letting this bottle out of my sight.

g'nyte.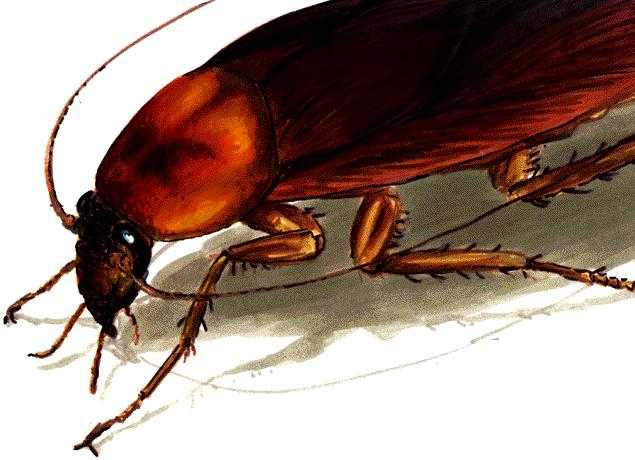 15 comments: